Free shipping on industrial models* from September 23 to 25 with code INDUSBIS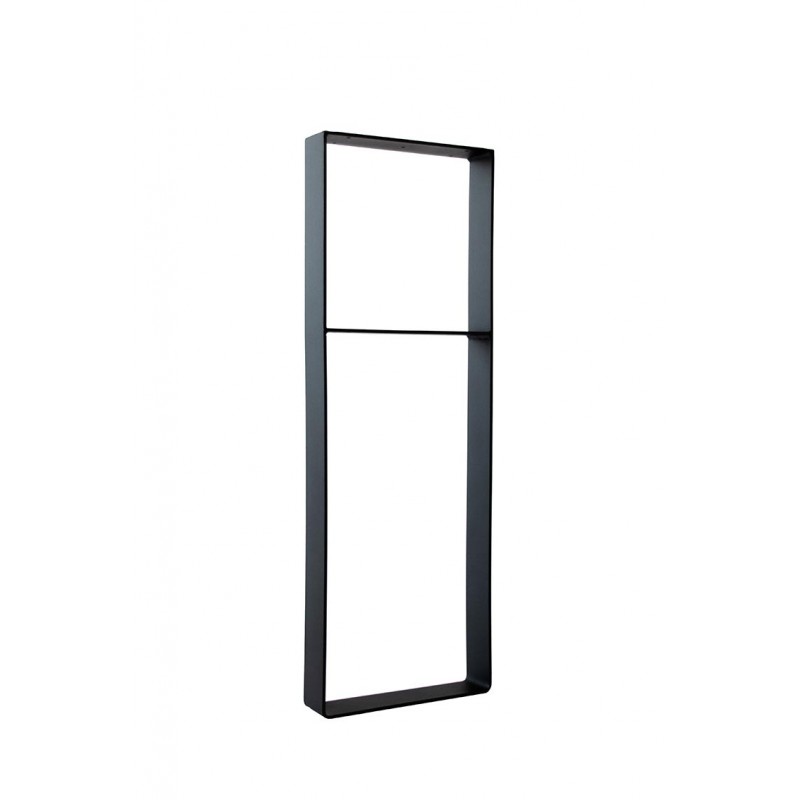  
Rectangle console 90 cm
The thin rectangle foot has become a must at the Factory. Here is the leg version for thin rectangle console with a cross to slide a second board.  
It has been thought and designed for the realization of a console with a minimum depth of 30 cm to 40 cm maximum.
A console is a must for decoration aficionados, it will find its place in an entrance, down the stairs, in a corner of your living room. This foot is ideal for an industrial interior in rough and a Scandinavian interior with the white color. 
This stand can also be used to make store displays.
It can be fixed on different types of trays: wood, marble, granite, etc. 
The console foot is made of 7cm thin flat iron with a thickness of 5mm and can accommodate a tray weighing up to 50Kg maximum. 
The plate has a depth of 30 cm and a width of 7 cm. 5 fixing holes are provided to fix your tray there.
This foot is sold under the unit or in pairs (screws not supplied). 
Product Details
Console Rectangle fin H90
Data sheet
Height

90 cm

Hauteur de l'insert

20 cm

Depth

30 cm

Weight per leg

50 Kg

Plating Size

7x30 cm

Profil

Fer plat laminé 70x5 mm

Point de fixation

5 trous de 7mm

Type de peinture

Thermolaquage

Style

Industriel

Forme de plateau

Rectangle

Sur mesure

Non

Central

Non

Par meuble

Console

Par taille

90 cm