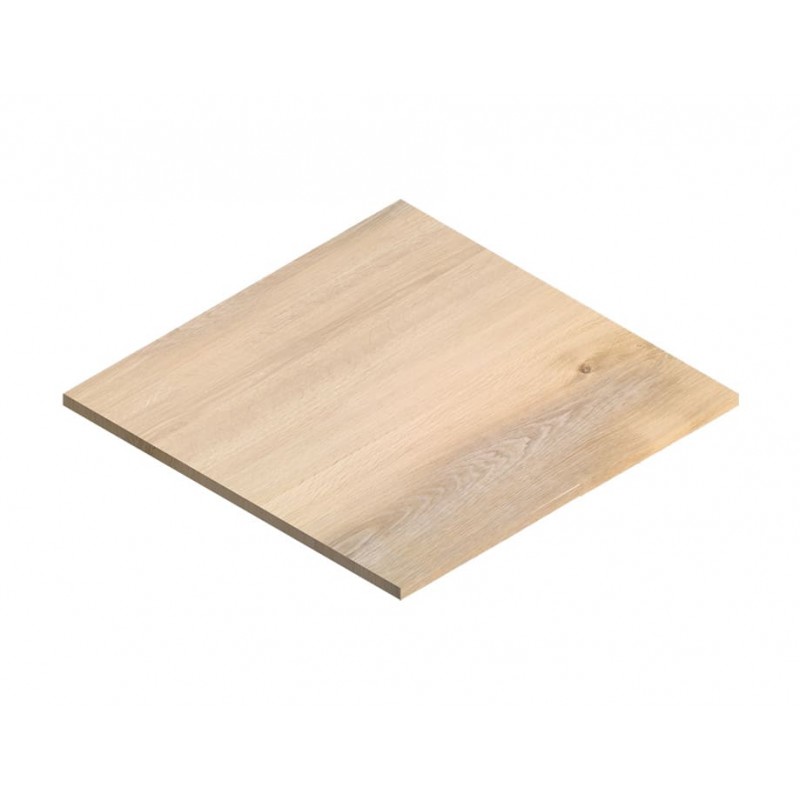  
Square tray 100x100 cm
This 100 cm square top is designed for dining tables for 4 to 6 guests. It is available in 3 thicknesses.
In solid oak, this table top is made in a northern sawmill.
It combines perfectly with a central V medium or a central triple medium. Depending on the desired style, choose the design that suits you.
Designed for 4 to 6 people, we explain how to arrange your guests according to the number :
- For 4 people: 1 guest per side
- For 6 people: 2 guests on 2 opposite sides and 2 guests on the other opposite sides
Whatever the number of guests, accompany this top with a medium central V or a medium triple central leg to create a beautiful dining table.
This tray is made of solid oak from a French forest and is offered to you raw, that is to say without a protective finish. It's up to you to apply the finish you want, to highlight the knots and the beauty of the wood.
Sold individually (without foot, without fixing holes and without screws provided)
Product Details
Data sheet
Width

100 cm

Length

100 cm

Type of wood

Oak

Finishing

Raw

Weight for a thickness of 3.6 cm

30,6 Kg

Forme de plateau

Carré

Par meuble

Table à manger