You are a professional? La Fabrique works closely with designers, architecters and helps them in their projects. A dedicated team is there, just for you, let start creating together!



Hôtel Le Métropole à Boulogne sur mer
Share our expertise

We consistently challenge and improve the design, the products, the materials, the fabrication methods. Why ? To always offer the best and innovating legs !

Restaurant « Café Mimosa » à Paris
Innove by launching trendy new collections

The team is driving by legs, passionate about DIY, design and always listenning customers needs. We propose and launch new inspiring and fresh collections every quarter.

Salon Vivatech, Publicis. Paris 2017
Value authenticity and Use Made in France materials !

Made in France for Fabrique des Pieds means 100% fabrication based from our shop in Lille (North of France)+ selection of high end quality locally based+ certified environmental friendly companies

Emission TV Déco / M6, Maison à vendre
Make customers happy

What drives the team on a daily basis is having customers happy : listenning, understanding, answering their needs. This is key for us and this why we have a huge Instagram community. The digital experience is simple and smooth. We want to make customer's life easy.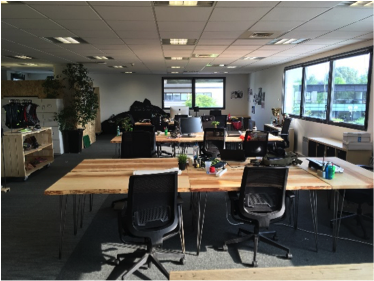 Bureaux Kalendji (Decathlon), Villeneuve d'ascq
Be flexible and agile : propose custom legs shipped all over the world with discount prices

La Fabrique Manage the full line of production from our Workshop in Lille (FR). Thus, we control costs, ensure consistent quality and can offer custom ranges of legs, produced and shipped quickly at a discount price.
* required fields